Posted: Friday, June 12th, 2020 by Gaelyn Whitley Keith
What have you been saying over the last few months? What have you heard others say? Are people talking death or life? Jesus instructed us, "For by your WORDS you will be justified, and by your WORDS you will be condemned. (Matt. 12:37)
I was thinking about this and one WORD stood out to me - WORDS. WORDS are more important than most people realize. WORDS will make us or break us. WORDS heal us or make us sick. Our WORDS - the WORDS we spoke in the past - made life what it is today. In todays world it is more important than ever to guard your heart. Be careful about the WORDS you say and listen to. They will set the boundaries of your life. You will never realize anything beyond the WORDS you speak. You will never have anything beyond your own WORDS.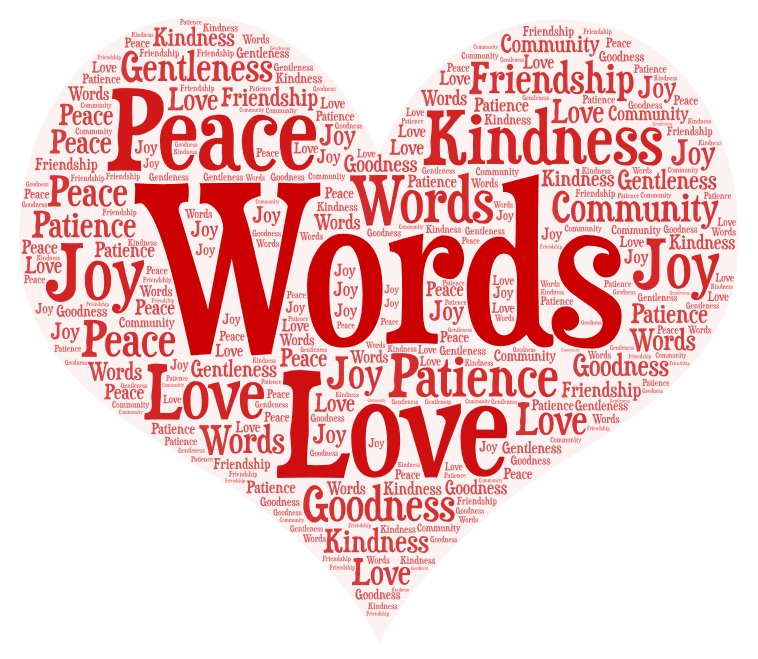 Posted: Wednesday, June 3rd, 2020 by Gaelyn Whitley Keith
If there is one thing I have learned about "'truth-talk"' it is that it influences our world. Nuero-scientist have proven it. I have seen it with my own eyes with the rice experiment. Today while at a business lunch we decided to launch a new book to help children understand the value of what we are saying. The title will be "Why call the Cat if you want the Dog!" We hope to have it available in a few months. Below is a quick sketch we made.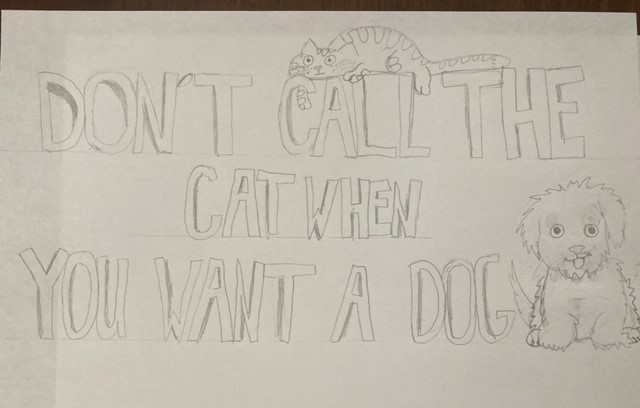 Posted: Wednesday, May 13th, 2020 by Gaelyn Whitley Keith
Dr. Anna from Charlandra Counseling Services describes positive reframing and positive self talk - two helpful coping strategies to ease your anxiety during this Coronavirus situation.
Posted: Sunday, May 17th, 2020 by Gaelyn Whitley Keith
Every tiny aspect of your life is determined by what you say and believe.
-
Neuroscience
has proven 97% of your life is determined by what happens in your subconscious mind (your beliefs).
-
Quantum Physics
proves that all the waves and particles of the universe will "collapse" according to what your expect (or believe).
-
Quantum Physics
has discoverd that quirks are made of sound waves (what you are saying).,
-
Scriptures
confirms God's hands are tied to bless you, heal you, free you, due to what you are saying and believing.
We literally swim in our teeny-tiny fishbowl of a personal reality created by what we are saying and believing. Our beliefs have structured a very little world for us and we aren't even aware of it. Who you are, how you act, how you feel, your circumstances, your health, how good your relationships are (or aren't), how much money you will earn this year... are ALL determined… by your beliefs. Believes come from what you are saying when you talk to yourself.
SELF-TALK IS THE BOTTOM LINE OF EVERYTHING!
Why not try it free for a month.
"Truth-talk"' Store
Posted: Friday, May 1st, 2020 by Gaelyn Whitley Keith
We are currently supporing three children in Tanzania with World Vision. I know others are doing amazing things for their neighbors. Keep up the good work.
In partnership with donors like you, World Vision has already: • Provided 300,000 meals for families in hot spots across the U.S. like Washington state, New York, and Chicago. • Delivered more than 180,000 pieces of personal protective equipment like face masks, gloves, and gowns to health clinics nationwide. • Trained and supported more than 7,000 community health workers in developing countries where health resources are limited. • Reached 5.4 million vulnerable people with awareness and training on the best ways to protect themselves from COVID-19. They've made a critical difference together, but the need is still urgent! On May 5, we invite you to continue your support during a special Giving Tuesday event created in response to COVID-19. Join this global movement of generosity to help protect those made most vulnerable by this crisis.