Posted: Monday, August 9th, 2021 by Gaelyn Whitley Keith
The Bible has a tremendous amount to say on the consequences of your "'Truth-Talk'". What have you been saying? Maybe it is time to make some adjustments. There is no better time to start than today.
New International Version
So tell them, 'As surely as I live, declares the LORD, I will do to you the very thing I heard you say:
Numbers 14:21
The tongue has the power of life and death, and those who love it will eat its fruit.
Proverbs 18:21
Posted: Monday, August 2nd, 2021 by Gaelyn Whitley Keith
Do you feel defeated and unable to obtain victory over the challenges of life? Temptation can be sneaky, striking when you least expect it. Mastering goals requires self-belief, dealing with risks, having determination, and taking action––and you'll find all of these qualities and more life-changing ideas in Overcoming Temptation by Bruce Wilkinson. This book encourages positive "'Self-Talk'" and has helpful ideas that will move beyond chance or luck to reach the heights of achievement you were born to attain.
Overcoming Temptation
Posted: Wednesday, July 14th, 2021 by Gaelyn Whitley Keith
I listen to this every morning as I get ready to begin my day. It is more powerful if you repeat it, but just listening to it passively in the background also offers life changing benefits. It is free and a good source to add to your other "'Truth-Talk"' programs.
I hope you will give it a try for a month and see a big change in your life. Once you do that I know you will continue to do it for the rest of your life.
Posted: Sunday, July 25th, 2021 by Gaelyn Whitley Keith
Did you know that you will become what you think about most! Your success or failure in anything, large or small, will depend on you. Do you tend to accept all your beliefs from others or do you take full responsibility for yourself? I have found it helpful to read positive affirmation about myself each morning.
Your subconscious mind is an incredibly powerful God given tool. When you use it correctly it will do anything necessary to help you achieve your goals. Unless you tell it what to do, it doesn't know the difference between right and wrong. These are some books I think you will find helpful.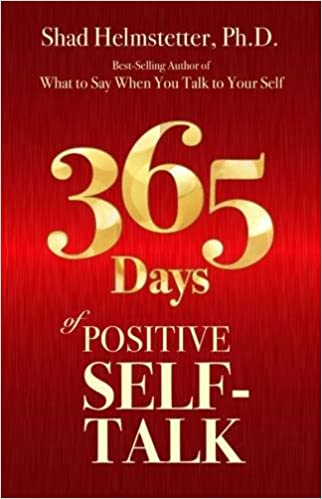 &nbsp &nbsp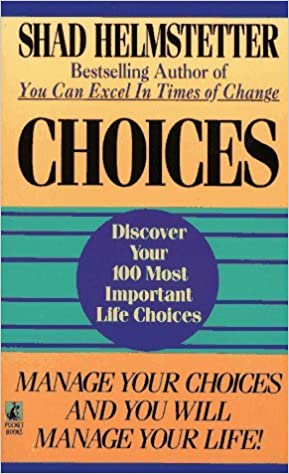 Link to purchase:
365 Days of Positive Self-Talk

Choices: Discover your 100 Most Important Life Choices