SMUSH a Book!
It is always fun on a cold and rainy day to snuggle up by the fireplace and read a book. One of my classic favorites is Chicken Little: The Sky is Falling. Sometimes it seems as if everything is going wrong - the sky is falling. Fortunately in the end we find out that the world is not ending! Instead, they all lived happily ever after. Sometimes we need to remember that things are not as bad as they might seem. If we spend more time SMUSHing life will be more fun. Which character do you like best from this story, Henny-Penny, Rooster-Booster, Ducky-Chucky, Goosie-Brucie, or Turkey-Perky?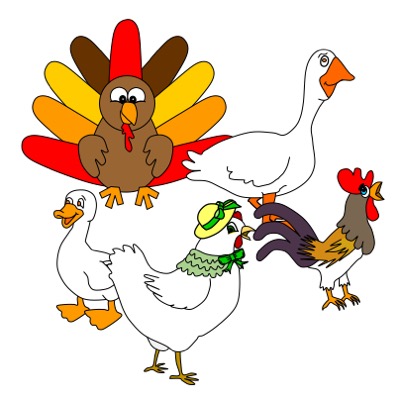 Chicken Little
2022 the year for me and you!
It is so much fun to spend time with family and friends. A great way to SMUSH is painting rocks for the community rock garden. Whether your 2 or 99 there is something fun about painting. It's nice to spread joy in your community. 2022 will be a great year. It will be the year for me and you.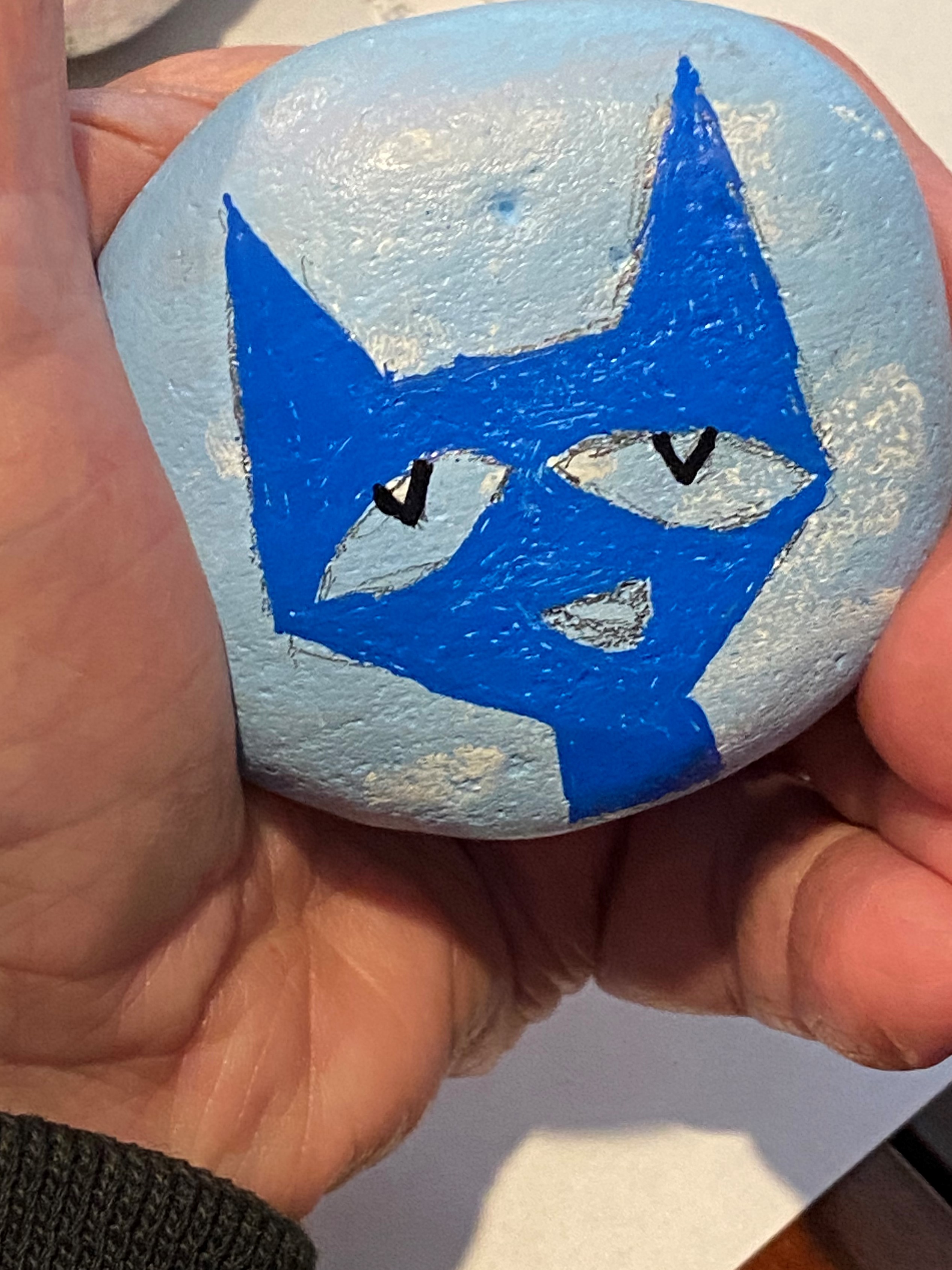 SMUSH - Send Many Universal Smile Hugs
Grace paints because she loves to. She also loves puppies. To send a SMUSH out into the world she decided to do the two things she loves. Paint pictures of puppies and help rescue dogs find their forever home. The proceeds she has made from her paintings are donated to the shelter she volunteers at, NorCal Freedom Paws. Hope you are having fun doing your own SMUSH.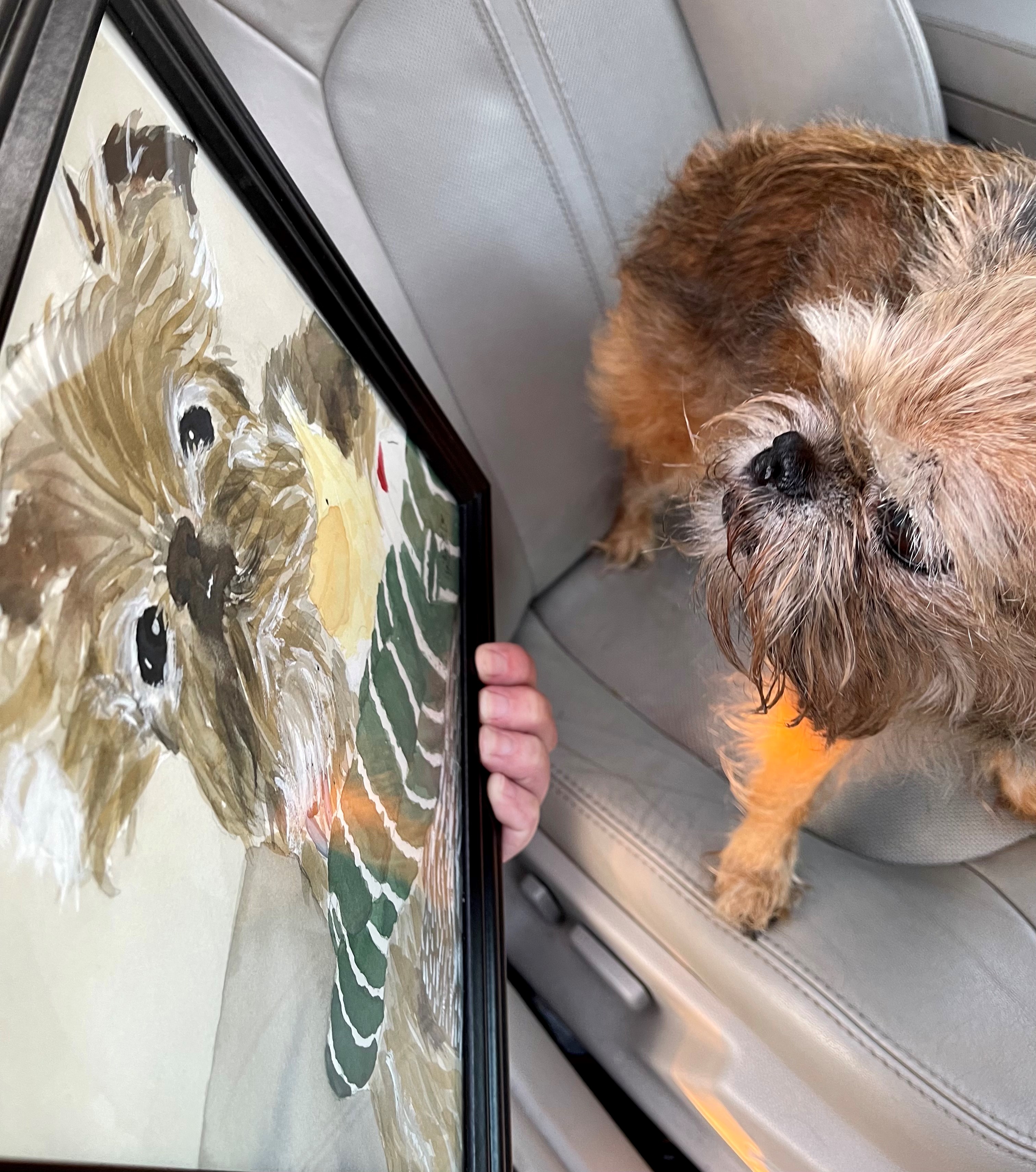 ---
There is nothing more fun than sending a Universal Smile Hugs. Everyone needs a few every day. Here is one sent to everyone around the world from Snowy. Snowy has fun playing by herself but sometime all of us need a halping hand from a friend.