Teachers have a passion for sharing what they know and helping shape the lives of their students. When it's time to move on from the profession, Truth Wins presents some other venues to explore whether you want to keep teaching or learn new skills.
Share Your Knowledge
If you want to keep busy shaping minds after you retire, consider online teaching or tutoring. Thanks to video conferencing software, you can now teach virtually from almost anywhere. In most cases, you'll be able to make up your own schedule, and you'll be paired up with students eager to learn from you. There is high demand for people willing to teach English as a Second Language to foreign students, and many adult learners are also looking for online tutors to learn a foreign language or to brush up on their conversational skills. American Sign Language is also in high demand and can easily be taught via video. But
teaching online
will require you to get familiar with video conferencing platforms and virtual classroom software, so you might have to start by taking a few classes yourself before you take on students.
Start Your Own Business
Not ready to take it slow? Start your own business
doing what you love
. The initial investment will vary depending on what your business entails: if you plan on becoming a consultant or starting your own tutoring company online, all you'll really need is a computer, a phone, and some office supplies. But if you're planning on making and selling goods or products, you may have to spend quite a bit of money to get your business off the ground, first to get enough inventory and then to invest in
marketing strategies
in order to promote and advertise what you're selling. Whatever business you decide to run, you'll need to get familiar with the online advertising world: SEO, email marketing, and content marketing have become important tools for promoting products and services to a vast array of potential customers.
Discover New Hobbies
Whether you're planning on working or are ready to retire, make sure you find time to do something you really enjoy or to start something you've always wanted to do. Some people start painting as a hobby or learn to play a musical instrument when they finally have enough time to do so. Many communities offer classes on a
variety of classes
from photography to archery, for people of all ages and abilities. Hobbies are a great way to have fun, to relax, to sharpen your mind and, if you take a group class, to make some new friends. Find out what your city has to offer by checking out what
classes
are taught at your local community college, go to the library and look at the bulletin board for flyers posted by artists wanting to share their skills, or do an online search for private tutors or group instructors in your area that can teach you whatever subject you want to master.
Reconnect with Yourself
If you've recently stopped working or if you've decided it was time for you to slow down, take some time to put your emotions down on paper and figure out where you want to go from here.
Journaling
is a great tool to clear mental clutter and distractions, to reflect on the past and the present, to assign words to problems that need solving, and to put your goals and dreams into focus. And if you enjoy writing, blogging is also a popular pastime that can even be turned into a business: if you're an expert at something, write a blog about it and post it online to share with the world. Turn your blog into an ebook or an actual book: online self-publishing tools make it fun, easy and affordable to design, print and sell your works to people near and far. Even something as a little positive self-talk can help you re-establish that connection with yourself.
The online world is full of opportunities for teachers to share their knowledge and to learn some new skills. So keep active and connected while doing things you enjoy!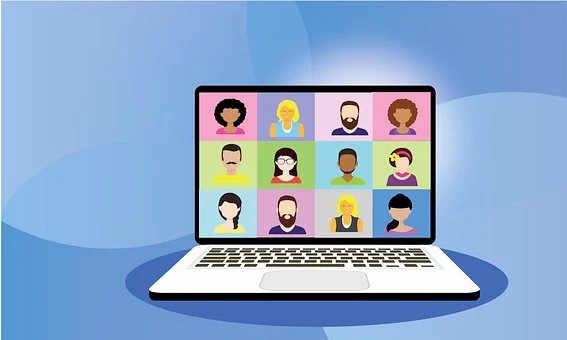 Image via Pixabay
Eva Benoit
evabenoit.com