"'Truth-Talk'" is a powerful tool given to mankind by God. It is the doctrine of Jesus stated in Mark 4:2 2 And he taught them many things by parables, and said unto them in his doctrine. The prime doctrine is the sower sows the word. This morning I was reading the bible in Isaiah 55:11. It tells us why our words, what we speak and think, are so vital in who we become.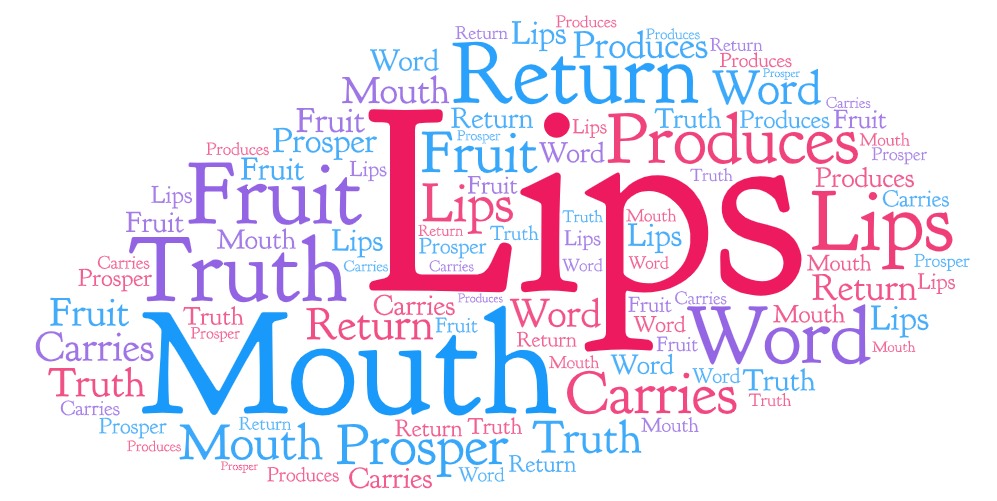 Below are listed many versions of Isaiah 55:11.
(KJV) So shall my words be that goeth forth out of my mouth: it shal not return unto me void, but it shall accomplish that which I please, and it shall prosper in the thing whereto I sent it.
(Basic) ...it will not come back to me with nothing done, but it will give effect to my purpose, and do that which I have sent it.
(TLB) ...so also is my Word. I sent it out and it always produces fruit.
(Young) So is My Word that goeth out of my mouth. It turned not back with the empty, But hath done that which I desired. And prosperously effected that for which I sent it.
(Knox) So it is with the Word by these lips of mine once uttered: ut wukk it cine back, an empty echo, the way it went, all my will it carries out, speeds on its errand.
(NAB) ...achieving the end for which I sent it.
(Jer) ...so the word that goes from my mouth does not return to me empty, without carrying out my will and succeeding in what it was sent to do.
(Leeser) ...it shal not return unto me without effect.