Upcoming Events
Book Signing Waldorf-Astoria Hotel New York City
Event Date: December 4, 2015
Event Time: TBD
Book Signing Barnes and Noble, New York City
Event Date: December 5, 2015
Event Time: TBD
Books
Not Alone by Gaelyn Whitley Keith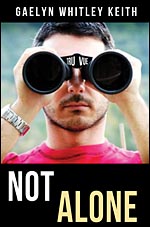 Find a comfortable chair and spend a few hours with Joe---and if you're blessed in a magnificent way, you may encounter a world that can change your life forever. Have a good visit! Have any of you suffered an injustice, been overlooked, ignored, rejected? Has anyone been denied, repudiated, negated, humiliated, devastated, infuriated, frustrated, or transgressed upon? You're a good person. So why have people disrespected, slighted, wounded, snubbed, oppressed, held down, discriminated against, beaten down, distressed, tortured, haunted, bullied, teased, tormented or talked smack about you? Why? And when it was over, did you think... I don't deserve this! Why me? I'm a good person! If someone is going to get divorced, have a heart attack, be mugged or raped, blown up by a terrorist, lose a limb in an accident, be swindled, slandered, foreclosed on, or fired, don't you think it should happen to someone who deserves it? It should never happen to me! I'm a good person! Well, if any of this has happened to you, I just want you to know that Joseph Michael Moretti has found the answer!
Purchase Signed/Inscribed Book:
PURCHASE SIGNED OR INSCRIBED COPIES OF NOT ALONE
Signed or inscribed copies of NOT ALONE are available directly from the author at:
$15.00 for Trade Paperback
There are two ways to order:
1. Order by mail.
Click here for a print-friendly order form.
Send check or money order payable to NOT ALONE along with completed order form to:

NOT ALONE
2095 Vista Mar Drive
El Dorado Hills, CA 95762
2. Order online.
Click the appropriate Buy Now button below to order online and pay via PayPal's secure payment system. (Note: you do not need a PayPal account to pay using this method.)
---
One of our favorite books on the topic is: The Tongue: A Creative Force by Charles Capps.


The Tongue: A Creative Force (Paperback)

This book was published over 40 years ago. My dad, Ward T. Keith purchased this book from Charles Capps. My Dad said, "Charles was on the cutting edge of getting God's message out to the body of Christ. God wants us to be successful."

I find even today there is to much incorrect preaching and teaching on this subject. God had to inspired a Arkansas farmer to teach us the truth. We should be blessed coming in and going out. This is said over and over in the Word of God. I read this book and it changed my life from rags to riches, glory to God.
Media
---
Kenneth E Hagin 1983 Prophecy
Sid Roth shares the amazing 1983 prophecy from Kenneth E. Hagin NOW coming to pass! ▶▶ Read Kenneth E. Hagin's full prophetic word here: https://sidroth.org/word
Creating a Positive Picture of You
We thought you would enjooy hearing a sample of "'Truth-talk'". It is so easy to access from your phone or lap top. Listen to this session at the beginning of each day. The way we start the day sets up the entire day to either work for us or against us. When you start each day with a picture of you that shows you at your best, you'll be setting yourself up for a more successful day.
---
Calling Things That Are Not - Part 1, Charles Capps - Concepts of Faith
---
Your Season of Healing! | WAR ROOM | Bishop Larry Gaiters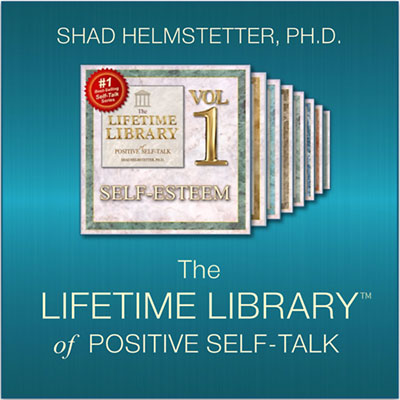 The Lifetime Library of Positive Self-TalkTM
SHAD HELMSTETTER, PH.D.
8 Volumes
32 Self-Talk Programs
This is the all-time best-selling series of self-talk programs. It is the "encyclopedia of self-talk" –a complete 8-volume, 32 program series that covers all of the key areas of self-talk. Each volume contains 4 self-talk programs –1 morning program, 2 daytime programs, and 1 nighttime program.
The Lifetime Library includes:
Volume 1–Self-Esteem
Morning –– A Positive Picture of You
Daytime 1 –– Time to Like Yourself and Love Yourself
Daytime 2 –– Building Daily Self-Esteem
Nighttime –– Really Caring For the Real You
Volume 2–Taking Control of your Life
Morning –– Seeing Yourself as The Organized You
Daytime 1 –– Being in Control of How You Live
Daytime 2 –– Creating the Habit of Positive Control
Nighttime –– Managing Your Time and Your Life
Volume 3–Health & Fitness
Morning –– A Positive Picture of the Healthy You
Daytime 1 –– Creating the Habit of Healthiness
Daytime 2 –– Taking Action, Being Healthy
Nighttime –– Making the Choice of Living Fit
Volume 4–Career Achievement
Morning –– Seeing Your Work in a Positive Way
Daytime 1 –– The Rewards You Choose to Achieve
Daytime 2 –– Winning With the Work You Choose
Nighttime –– Creating Your Career Success
Volume 5–Financial Success
Morning –– A Positive Picture of Your Finances
Daytime 1 –– Your Winning Attitude About Money
Daytime 2 –– Taking Control of Your Financial Success
Nighttime –– The Financial Future You Choose
Volume 6–Positive Relationships
Morning –– Positive Life, Positive Relationships
Daytime 1 –– Creating Relationships that Work
Daytime 2 –– Making Relationships Better
Nighttime –– Success with People
Volume 7–Personal Development
Morning –– A Picture of You and Your Personal Growth
Daytime 1 –– Personal Development & Your Success
Daytime 2 –– Making the Choice to Improve Yourself
Nighttime –– Seeing Yourself as You Choose to Be
Volume 8–Quality of Life
Morning –– How You See the Quality of Your Life
Daytime 1 –– Making Your Life Work
Daytime 2 –– Living the Dream of a Quality Life
Nighttime –– Creating the Quality You Choose

Download The Lifetime Library
Save $200
Retail price – $399, Your price – $199
Download Now!
Note: Individual volumes from the Lifetime Library may be ordered separately. When you order the complete set (above) you save $200.
Product description:
Volume 1
Self-Esteem
Success in life begins with how we see ourselves. Self-confidence, attitude, perseverance, and well-being, all stem from self-esteem. Each of the four self-talk programs in Volume 1 of the Lifetime Library build strong, positive self-esteem, and with repeated listening, that self-esteem becomes a part of who we are, and how we see ourselves each day. This volume is the foundation to successful living in every area of our lives.
Volume 2
Taking Control of Your Life

Knowing you're on top, in tune, in touch, and going for it, can literally change your attitude and the outcome of your day. The self-talk in this volume will help you literally rewire your brain to be more focused, more organized, alert, and in control.
Volume 3
Health & Fitness
The mental programs you have determine the choices you make, and the choices you make about your health and habits, literally create your fitness. The four self-talk programs in this volume will help get you on track –and into the positive daily habit of healthiness. Great for getting in shape!
Volume 4
Career Achievement
Your vision, your attitude, your goals, and your actions, will determine how far you go and how successful you will be. The four powerful and motivating self-talk programs in this volume will help you select the right path, reset your goals, get focused, stay on track, and achieve the results you choose in your career and in your professional growth. Listen to these self-talk programs daily.
Volume 5
Financial Success
Achieving financial independence starts with a state of mind –and the right state of mind starts with your self-talk. Imagine literally rewiring your brain with a self-image of financial success! Your mental programs are subconsciously making 90% of your career and financial choices for you. The self-talk in this volume will help you make sure you have the programs that create financial success.
Volume 6
Positive Relationships
The right balance, trust, and harmony in your relationships, can add immeasurably to the well-being to your life. The four self-talk programs in this volume give you the foundation on which positive relationships are built. Listen to these self-talk sessions regularly and watch how your relationships prosper –including your relationship with yourself.
Volume 7
Personal Development
The best way to make sure you're living up to your true potential is to have a plan for your personal growth. Imagine adding to yourself in a positive way every day. The self-talk in this volume will help you find the excellence that is you, and open the doors to the even greater future that lies ahead.
Volume 8
Quality of Life
The self-talk in this volume is designed to bring harmony, peace of mind, perspective, and balance into your life each day. It is self-talk that reminds you of your purpose and your value, and keeps you in touch with the most positive qualities within yourself, and in your day. This is the perfect self-talk to listen to throughout the day, and as you go to sleep at night –and prepare for an even greater day tomorrow.

Download The Lifetime Library
Save $200
Retail price – $399, Your price – $199
Download Now!
Note: Individual volumes from the Lifetime Library may be ordered separately. When you order the complete set (above) you save $200.
Life Coach Testimonials
I love listening to "'Truth-talk"' 1st in the morning before starting my day, cuz it sets the tone for the day. The days go smoother, and I feel more energetic! I feel like I attract the things I need/want.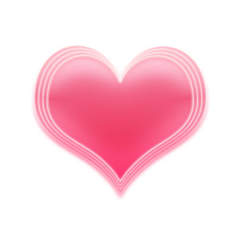 Jackie Pudio Koukol
---
I like feeding my mind life-giving words throughout the day that can be absorbed while I do other things. I see my mindset around my abilities & even my identity shifting to one of confidence, possibility and hope!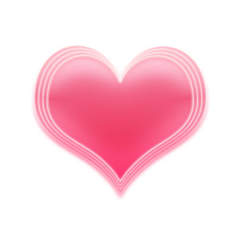 Christine Boye
---
Since listening to "'Truth-talk"', I have had a noticeable change in my self confdence and motivation to get things done. It is incredible to actually HEAR then change in my mind. When life occurs now, I am positively talking to myself, replacing those negatives with positives!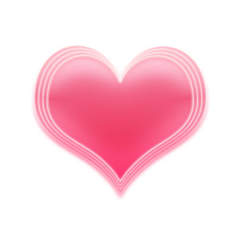 Maria Douglass
---
I love that I can practically recite them verbatim in my head...especially when a negative thought pattern starts to appear!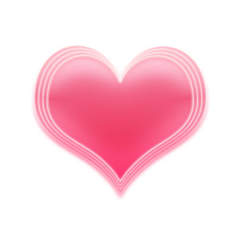 Deniz P Cataldi
---
I like how I start to see almost immediate results. The results of listening to "'Truth-talk"' are seeing myself as the wonderful creation God made me to be and also helping me to love myself and in turn, be more loving to others.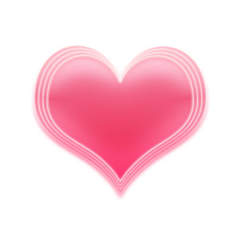 Andrea Gits
---
Thankful for the rewiring that is happening to my brain and to my children's brains!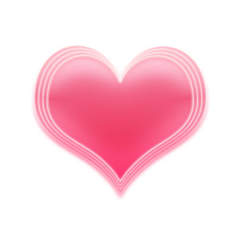 Jennifer Zortman Dotzert
---
Listening to "'Truth-talk"' has helped me to be more confident in everything I do. I have gotten better at eye contact, speaking with more confidence, fear less, it's helped me to better help others, when you have to constantly be in a Negative surrounding, it helps you not to be consumed by other's negativity. Pretty much everything you need to work through, you can "'Truth-talk"' through.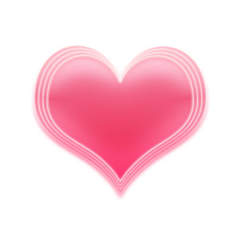 Tammy Duncan Bartow
---
I love using the power of my mind to heal, achieve and embrace life on the highest level possible.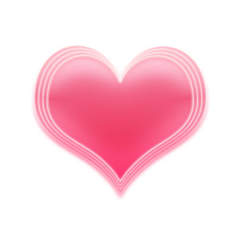 Nancy J Holguin
---
I always feel more centered and on purpose when I use the "'Truth-talk'" recordings regularly. I make better choices about my eating and building my business when I am faithful to the program!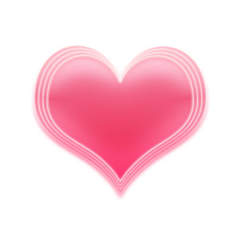 Lisa Kaminski
---
I have had the best sleep in years the past two weeks listening to the "'Truth-talk"' at night. Thank you.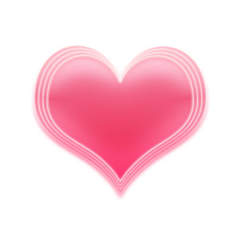 Kathe Ray
---
The positive input is reprogramming my brain with new and updated "software". I cannot think of a more supportive way to provide my own best care.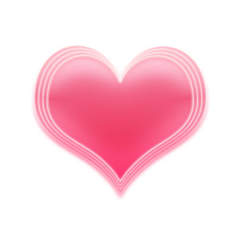 Jeri Elster
---
I like how it causes a sort of switch to turn on in my head. It is a reminder to look for the positive and blessing in everything I am doing and to slow down and take a look around. I see myself calmer and better able to handle day to day life. Thank you for helping us understand how our brains work and eliminate our excuses for our attitudes.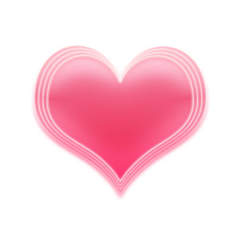 Jennifer Duchscherer
---
Shad Helmstetter, and his messages, technologies, aligns perfectly with who I am and my being. I have faith and I believe. The vision of the future is an awesome force now. I always knew I can do it, I got this. This is who I Am. "I am so much more than I had believed myself to be. I am more than anyone has seen. I have decided today and every day, to be the person I really am, the incredible, unstoppable winner I have made the choice to be."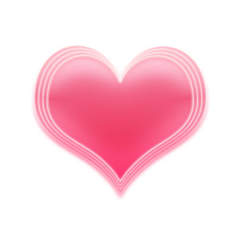 Thomas Anthony Commiskey
---
My new positive "'Truth-talk"' now argues with my old programs and wins. I love listening first thing in the morning to get my day started off in the right direction and right before bed because it is building new pathways while I sleep.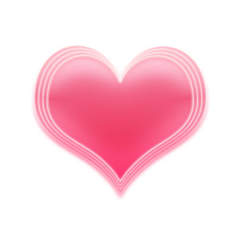 Melody Duncan
---
What I like most about listening to "'Truth-talk"' is the hope it brings of change. Listening to positive affirmations directed to change specfic bad habits into productive and life enriching behaviors that in turn add value to others is beyond price. That it works so well is exciting because of how we can address more and more of the flaws, or perceived flaws, we have and turn them totally around. This is a huge lift to self esteem and build confidence! We know that what we think about we bring about and that you have locked onto that to help others creates a very thankful heart. What you provide can change dramatically the life of the listner.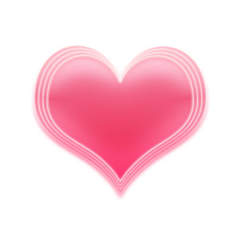 Cathy Biedermann
---
I like how simple it is to just turn on and have it playing, even while I'm doing other things. I found myself automatically saying 1 of the affirmations the other day when I was in a bit of a rut. I didn't even realize I was doing it until I said it! It's helping me to have more confidence and be more productive during the day.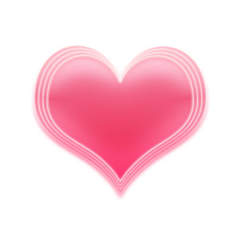 Angelica Schierberg
---
Thank you Gaelyn for speaking at Momsnext this morning! Your time and encouragement is greatly appreciated. We know what you taught us will have a great impact on our family and friends.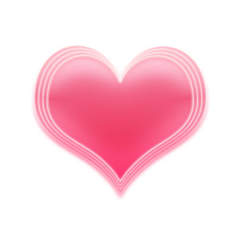 MomsNext Leadership Team
---
It's been more than 13 years since this happened but I still remember it like it was yesterday...One cold winter day in February 2002, I left my office in the middle of the afternoon and walked to a local park. I found myself standing on the pitcher's mound of a Little League baseball field. I looked up at the sky with tears in my eyes. "God, why is this happening to me?" I cried.
No answer came. But in that moment of raw honesty, I sensed someone had at least heard me. My company's sales had nose-dived with the economy in the months after the 9-11 tragedy. Our credit cards and credit line were maxed out. Even though I'd helped many authors and experts promote their books, grow their businesses, and make a lot of money, I was now in a situation where I was almost broke. I was scared, angry, and didn't know what to do. How was I going to explain to my loyal employees that I could no longer pay them? What would I say to my wife and three young kids? I went back to my office uncertain about what to do.
A few days later, my brother and business partner Bill said, "Steve, we're really in trouble financially. If you don't come back from LA with at least twenty-thousand dollars we're going to have to close up shop." He was referring to a conference for aspiring authors in Los Angeles where I was scheduled to speak the following week. I spoke every year and people would tell me how much they loved my talk. But I was lucky if I brought in $2,000 to cover my expenses. How was I possibly going to bring in TWENTY-THOUSAND????
Fortunately, Bill and I have always had the habit of continually investing in coaching, seminars and trainings. In fact, even today, I pay five different coaches and consultants to help me be at my best. I started to recall some of the things one of my coaches had taught me about how to give an effective speech without making it some kind of heavy-handed sales pitch. I made a few adjustments in my presentation and flew to Los Angeles. As I was being introduced to the audience, my heart was beating 1,000 beats per minute.
This could be the final hour of my business and nobody knew but me. I said a quick prayer with my eyes wide open and began. It wasn't a GREAT speech. My PowerPoint stopped working in the middle of the talk. I stumbled over the details of one of my stories. But somehow I felt the audience was with me. I also incorporated the advice I'd received from my coach. A few minutes before I was going to finish, a woman in the audience stood up. She got out of her seat, came down the aisle and was heading very quickly straight toward me. What was she doing? Did she have a complaint? Then I noticed she was holding the yellow order form I had handed out. She simply smiled and handed it to me. Then another person came up... and another...
Before I'd even finished speaking, dozens of people in the audience had come forward and were handing in completed order forms for the $1,700 package I was offering. I couldn't believe my eyes. In that very moment something else happened which usually doesn't happen to me. A picture came to mind. I remembered a story in the Bible where Jesus tells a bunch of skeptical fishermen, who hadn't caught anything after fishing all night, to put their net on the other side of the boat. They obeyed reluctantly. Suddenly so many fish were pouring into their nets that the nets started to burst.
As strange as this might sound, I now felt like one of those fishermen experiencing a miracle. I didn't bring in $20,000 that day. I brought in $67,000!!!!! And as great as that felt, I had something even greater: a profound experience of the truth that God sees me and loves me. I'm convinced that even if I hadn't made any money that day, God would have figured out some other way to help me and provide for my needs. But in sharing this story, I wanted to make sure I told you the whole truth from my vantage point. That success set me on a whole new path of showing authors, speakers, experts and entrepreneurs how to achieve their dreams – whether they're struggling like I was or simply want to multiply their current success.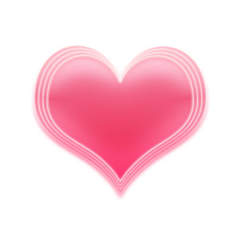 Steve Harrison
Co-Founder
Quantum Leap Publicity Marketing Program
Subcategories